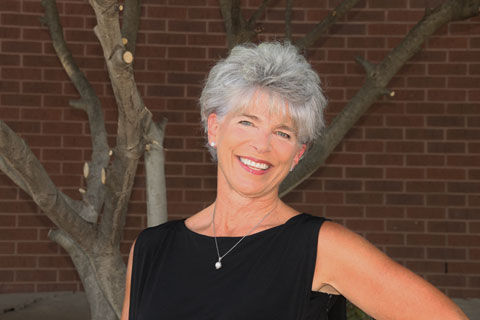 Miss Shelly-Shelly Ledbetter fell in love with dancing when she was 3 years old. Her ballet training eventually came under the watchful eyes of Mosceleyne Larkin and the late Roman Jasinski. Her relationship with these masters led to an association with the Tulsa Civic Ballet (TCB), forerunner to the Tulsa Ballet Theatre. There, Miss Shelly performed as a member of the corps de ballet and as a soloist. She toured with TCB dancing classical works such as "Giselle," "Swan Lake," "Mozartine," "Stars and Stripes," "The Nutcracker Suite" and "Paquita." Miss Shelly also was a weekly performer in a program designed to introduce ballet to the Tulsa Public School System. Additionally, she danced in the Tulsa Opera performances including "Hansel and Gretel," and "Turandot."

To further her career, Miss Shelly took classes under Rosella Hightown, Marie Tallchief and Marjorie Tallchief – renowned Indian classical ballerinas; Robert Joffrey – master classes; Jerry Cochran Bywater – modern dance; Marguerite Reid – Dance Showcase founder and Kansas University Dance Department Head; and Yvonne Choteau and her husband who are co-heads of the University of Oklahoma Dance Department.

Miss Shelly is a member of Dance Masters of America, a select society of dance teachers. She has helped nationally ranked gymnasts with their floor routines, has assisted the Tulsa Skating Club in final phases of figure skaters' work and has worked with Theatre Tulsa. Miss Shelly has also choreographed dances for private benefits including the annual Tulsa Junior League/Saks Fifth Avenue Style Show, Opera Ball and Heart Ball.

Readers Digest and Tulsa area publications have featured Miss Shelly and her continued work in teaching dance to special needs children. Miss Shelly is a member of Tulsa Ballet Theater Dance Teacher Association.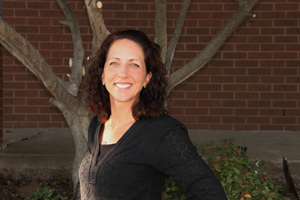 Miss Raegan- Raegan Oliver began dancing at Miss Shelly's at the age of 3. Raegan was a member of the Union Drill Team in 5th, 6th, 7th, and 8th grade. While attending Bishop Kelley High School, Raegan was a student teacher at Miss Shelly's as well as an assistant in the Junior League/Saks 5th Avenue Style Show and the American Heart Association Heart Ball. In 1996 Raegan began attending The University of Oklahoma where she studied ballet and tap. Raegan also choreographed dances for and participated in "University Sing," Big Red Rally and University Homecoming Events. Miss Raegan graduated with a degree in Elementary Education in December 2000. She is certified instructor in Balletone and coached the Bishop Kelley spirit squad in 2005-06. Miss Raegan is a member of the Tulsa Ballet Theater Dance Teacher Association.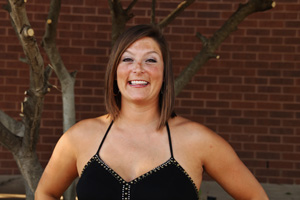 Miss Michelle- Michelle Spears began dancing at Miss Shelly's at age 4. In high school, she was a member of the Union Pom squad and was captain her senior year. Michelle was an All-State Dance Member in 1998. She attended the University of Tulsa where she majored in Management Information Systems and minored in Accounting. While attending TU, she was on the dance team for 5 years and was captain for 3 years. She then coached the TU dance team for 2 years. She has coached the Charles Page High School Dance Team for 7 years. They received 1st place in State Competitions for Hip-Hop and Pom and were Grand National Champions at Nationals. In 2007, her team was awarded the State Championship for their pom routine. Miss Michelle has choreographed and coached national champion soloists as well as routines for schools, studios and teams at Cheers to You.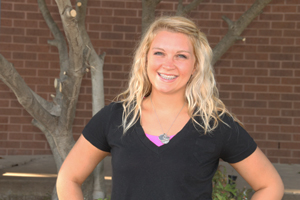 Miss Sophie– Miss Sophie began dancing in Tulsa at the age of two. She joined Miss Shelly's studio her sophomore year of high school. Sophie graduated from Coweta High School in 2008. Miss Sophie has been assisting with classes since 2006 as well as teaching jazz and hip hop classes since 2008. Sophie is currently an orthodontic assistant with Dr. Kevin Duffy.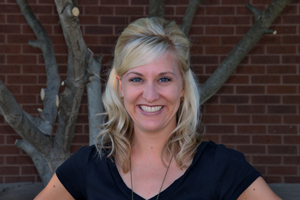 Miss Megan- Megan Schaunaman began dancing at Miss Shelly's at the age of 3 and worked as a student assistant for Miss Shelly while in high school. While attending the University of Oklahoma, Megan took classes in jazz and hip hop and choreographed dances, participated in, and directed University Sing and Sooner Scandals. She graduated from the University of Oklahoma in 2005 with a Bachelors of Science in Math Education and a Masters of Educational Administration, Curriculum, and Supervision. Megan coached the Bishop Kelley Cheer and Pom Squad from 2006-2009. She currently teaches math and speech at Bishop Kelley and choreographs the school musicals. She ha judged various competitions including the University of Oklahoma Sooner Scandals and Oklahoma State University Freshmen Follies.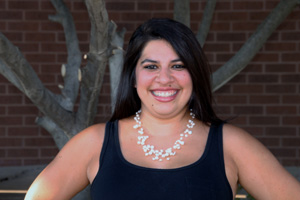 Miss Kendall- Kendall Schlipf began dancing at Miss Shelly's at the age of 3. She performed with the Tulsa Ballet in the Nutcracker. In high school, she was a member of the Memorial Pom squad and was captain her senior year. During these years she was named a UDA All-Star, asked to join the UDA staffing team, All-Regional Dance Team member, coached a middle school pom squad and was a cheer and dance instructor for Youth Spirit Academy. At OSU, Kendall participated in Varsity Revue with her sorority and choreographed a first place win and an award for best choreography. She was a Union Freshman pom coach, as well as a private instructor for pom/cheer. Kendall graduated from Oklahoma State University with an undergraduate degree in International Business with an emphasis in finance and a Masters of Business Administration. Kendall is currently working for WPX Energy as a Risk Analyst.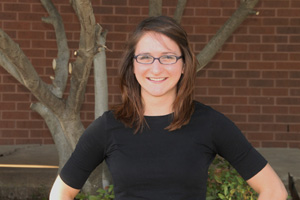 Miss Leah- Leah Wolfe began dancing at Miss Shelly's at the age of 3.
She continued receiving dance instruction while moving to other states and came back to Miss Shelly's at the age of 13. Leah has performed in the Tulsa Ballet Nutcracker as well as church Christmas productions and camp. Miss Leah has been an teacher's assistant at Betty Rowlands. Leah began assisting at Miss Shelly's at age 15 and at age 21 began teaching at Miss Shelly's.
Miss Sarah- Sarah Ledbetter began dancing at Miss Shelly's at the age of 3. In high school, Sarah was a member of Jenks pom and also was an assistant at Miss Shelly's. During these years she received various awards including squad captain, UDA All Star and Drill Down Queen.  She also performed with the Tulsa Ballet in the "Nutcracker" numerous times. While in college, Sarah participated in OSU Freshman Follies and Varsity Revue with her sorority. As a director her sophomore year, she choreographed the show and helped her group win first place and best choreography.  In 2007, Miss Sarah was a dancer for the Tulsa 66ers NBA D-League Basketball team. She graduated from Oklahoma State University with a degree in Public Relations. She is a certified Early Childhood Education teacher and was until recently a Kindergarten teacher with Union Public Schools.
Miss Amanda- Amanda Josserand began dancing at Miss Shelly's at age 3. In addition to taking ballet, tap and jazz, she was also a competitive figure skater while growing up. While attending Holland Hall she was in numerous musical theater and dance productions. Amanda was a competitive figure skating coach for seven years, choreographing and participating in many on ice productions as well as attending competitions at the local and national level. Amanda graduated from the University of Tulsa with a Bachelors and Masters in Communication Sciences and Disorders. She is currently working as a Speech-Language Pathologist in the public schools.
© Copyright Miss Shelly's School of Dance